Soccerland (International Sports Academy) (Paperback)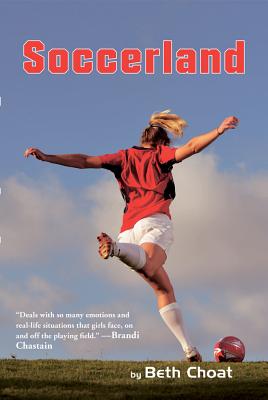 List Price: $8.99
Our Price: $8.54
(Save: $0.45 5%)
Description
---
"One day I'm going to play for the U.S. Women's National Team."
That's what Flora Dupre promised her mom before she died of cancer. Flora and her mom had created a place called Soccerland, an escape world in which they'd ignore the beeping cancer machines and just talk soccer. And now Flora's dream of playing for the U.S.A. just might be coming true. Flora's received the invitation of a lifetime: the chance to try out for the Under-15 U.S. Girls' Soccer Team at the International Sports Academy.
But at the academy, the level of talent is like nothing Flora's ever seen before. She struggles to hold her own as she grapples with new positions, injuries, the world's most frustrating coach, and contempt from other players who would love to see her fail. But Flora is a big, strong Dupre girl--and she's not going to go down easy.
"Superbly written." --Doug McIntyre, ESPN The Magazine
"Choat's examination of the dedication, effort, and sacrifice needed to become a national-level player is riveting and inspiring. Readers will be rooting for Flora as she struggles to achieve her goals." --Kirkus Reviews
"A dazzling and expert portrait of the life of the young elite athlete." --S. L. Price, Sports Illustrated