Breaking the Adolescent Parent Cycle: Valuing Fatherhood and Motherhood (Paperback)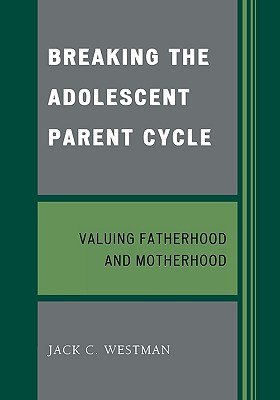 This item is backordered and not currently available. Please contact us for an estimated availability date.
Description
---
This book addresses the dilemma created by the discrepancy between our efforts to prevent adolescent pregnancy and our support of adolescent parenthood, which the author argues is America's greatest unrecognized public health crisis. It is the most preventable cause of crime and welfare dependency, and because we hold no expectations for parents who conceive and give birth to children, rates of child neglect and abuse in the United States far exceed those of other developed nations. Westman explores the circumstances and values that make motherhood seem to be girls' best option and that induce males to conceive without the ability to support their children. It proposes a feasible legal procedure as the basis for ensuring that adolescents' babies have competent parents with the resources and environments they need.
About the Author
---
Jack C. Westman, M.D. and M.S., is professor emeritus of psychiatry at the University of Wisconsin School of Medicine and Public Health. He has served as editor of Child Psychiatry and Human Development, president of the American Association of Psychiatric Services, and president of the Multidisciplinary Academy of Clinical Education. He is currently president of Wisconsin Cares, Inc.