The Crescent Moon and the Magen David: Turkish-Israeli Relations Through the Lens of the Turkish Public (Hardcover)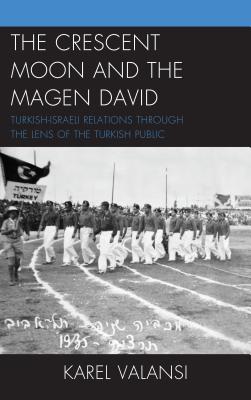 This item is backordered and not currently available. Please contact us for an estimated availability date.
Description
---
The nationalist outlook of the Turkish state since the beginning of the Republican era in 1923 targeted uniform identity formation. While Turkey did not recognize the existence of ethnic identities as long as they were Muslim, non-Muslims were challenging this ideal. During this social engineering, the religious minorities and the state had very turbulent relations based on mistrust, resulting in many discriminative legislations. The Republican story of the Jews provides significant insight to highlight the difficulties and challenges encountered in the formation of the Turkish Republic as well as the changes in the Turkish public with the new nation state in effect. Following the Second World War, a new state was established in the Middle East. During the Cold War, the Soviet threat led Turkey to recognize the State of Israel, established as a Jewish state. The main reasoning of Turkey in recognizing Israel was to be accepted to the Western camp. While the bilateral relations of Turkey and Israel increased gradually, a surprisingly high number of Turkish Jews, nearly 40 percent of the Jewish community in Turkey, immigrated to the new country. This book is an attempt to investigate the establishment of the State of Israel, Turkey's recognition of the Jewish state and its repercussions on the Turkish public between the years 1936 and 1956. It explains the establishment of the State of Israel and the first three decades of the Turkish Republic. It includes the religious minorities of Turkey, with a special focus on the Jewish community as it is one of the major links between Turkey and Israel. It combines Turkish public reaction to the establishment and recognition of the State of Israel, shedding light on the reasons of the mass Jewish immigration, which is at the same time the second biggest immigration out of Turkey after the labor immigration to Europe starting from the 1960s.