Injured Men: Trauma, Healing, and the Masculine Self (Paperback)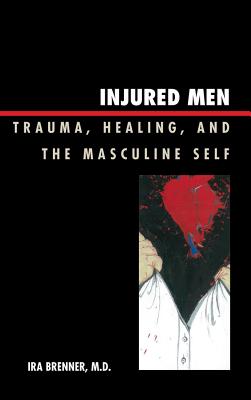 This item is backordered and not currently available. Please contact us for an estimated availability date.
Description
---
Injured Men is a unique casebook of clinical material pertaining to men who have sustained trauma. With the exception of those publications dealing with the military, clinical vignettes of traumatized individuals are overwhelmingly female. By comparison, little has been written about the plight of men. Injured Men begins to fill that void. Richly illustrated with both brief and extensively detailed analytic case reports, Injured Men describes the manifestations of such phenomena as physical and sexual abuse, unresolved grief, genocidal persecution, intergenerational transmission of trauma, and of course, combat. With his perspective on dissociation and dissociative disorders, Brenner also presents a traumatic pathway to the development of a masculine self in those with female bodies. In dealing with the long term effects of trauma, he advocates a pluralistic approach, which he demonstrates in the final chapter of this fascinating volume.
About the Author
---
Ira Brenner, MD, is clinical professor of psychiatry at Jefferson Medical College. He is a training and supervising analyst at the Psychoanalytic Center of Philadelphia where he is the director of the Adult Psychotherapy Training Program. With over sixty publications, Dr. Brenner has written extensively on the topic of psychic trauma, most notably his books, The Last Witness: The Child Survivor of the Holocaust (1996) coauthored with Judith Kestenberg, MD, Dissociation of Trauma: Theory, Phenomenology, and Technique (2001), and Psychic Trauma: Dynamics, Symptoms, and Treatment (2004).