Harley-Davidson Knucklehead: Eighty Years (Hardcover)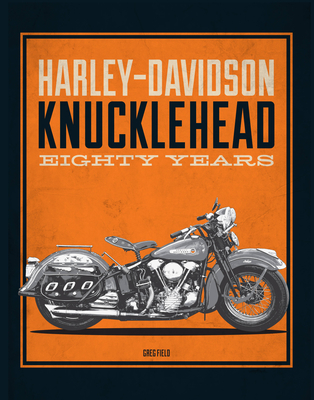 List Price: $24.99
Our Price: $23.74
(Save: $1.25 5%)
Description
---
Celebrate the engine that changed the motorcycle world. Harley-Davidson Knucklehead tells the entire Knucklehead story—accompanied by modern and period photography—from the very first overhead-valve V-twin Harley produced for the public through the post-war models, continuing right up until today, when aftermarket manufacturers reproduce complete Knucklehead crate engines because of its continuing popularity.

Motorcycle technology lagged far behind automotive technology since the earliest days of the internal-combustion engine. All that changed in 1936 when Harley-Davidson introduced the Model EL. For the first time ever, a company was manufacturing a high-performance overhead-valve engine for the masses.

And what an engine it was—in addition to bringing state-of-the-art technology to the motorcycling world—a work of art. Because of the shape of its rocker covers, the engine was given a nickname to match its looks: the Knucklehead. The technology used in this engine was so advanced that it laid the foundation for every future Harley-Davidson motorcycle, including the current models built in the 21st century. To this day, every cruiser-style motorcycle adheres to the shape of that original Knucklehead.
About the Author
---
Greg Field has written a number of books on the subject of motorcycles, including several volumes dealing with Harley-Davidson, including Harley-Davidson Knucklehead, Harley-Davidson Panhead, Harley-Davidson Century, Harley-Davidson Evolution Motorcycles, Harley-Davidson Softail, Original Harley-Davidson Knucklehead, and Original Harley-Davidson Panhead. He also contributed several chapters to Harley-Davidson Motorcycles: A Complete History.