1001 Nights in Iraq: The Shocking Story of an American Forced to Fight for Saddam Against the Country He Loves (MP3 CD)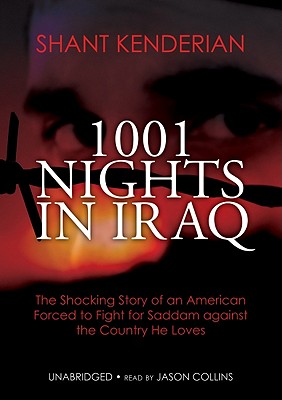 $29.95
This item is backordered and not currently available. Please contact us for an estimated availability date.
Description
---
Shant Kenderian's visit to Baghdad in 1980 at age seventeen was supposed to be short, just long enough to make peace with his estranged father before returning home to the United States. But Saddam Hussein invaded Iran and sealed off Iraq's borders to every man of military age--including Kenderian. Suddenly forced onto the frontlines, he saw his two-week visit turn into a nightmare that lasted for ten years. Kenderian miraculously survived the Iran-Iraq War and Desert Storm, the minefields, sinking boats, fires, starvation, heavy interrogation, and solitary confinement. What broke him in the end was his love affair with a female soldier named Monica. Yet throughout his ordeal, he never lost his respect for people, his faith in God, or his sense of humor. His story is a unique look into a country and a culture only hinted at in the headlines.