Saddam's Bombmaker: The Daring Escape of the Man Who Built Iraq's Secret Weapon (Compact Disc)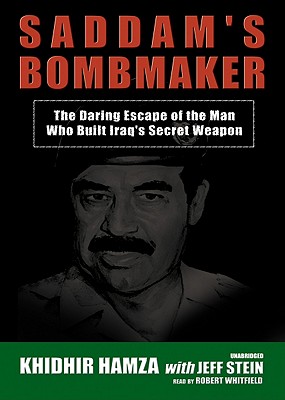 $44.95
This item is backordered and not currently available. Please contact us for an estimated availability date.
Description
---
Saddam's Bombmaker is the true saga of one man's journey through the circles of hell. Educated at MIT and Florida State University, dedicated to a life of peaceful teaching in America, Iraqi scientist Dr. Khidhir Hamza relates how Saddam's regime ordered him home, seduced him into a pampered life as an atomic energy official, and forced him to design a bomb. The price of refusal was torture. With the cynical help of US, French, German, and British suppliers and experts, he secretly developed Baghdad's nuclear bomb and kept it hidden from UN inspectors after the Gulf War. The tale of his escape, his first bungled contact with CIA agents, and his flight abroad will keep listeners riveted toward a climax worthy of a well-crafted spy thriller.