Gulf War Nurses: Personal Accounts of 14 Americans, 1990-1991 and 2003-2010 (Paperback)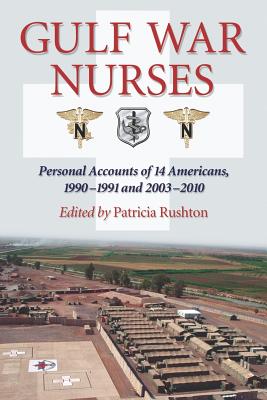 This item is backordered and not currently available. Please contact us for an estimated availability date.
Description
---
Since the pioneering work of nineteenth-century nurses such as Florence Nightingale, Dorothea Dix and Clara Barton, professional nurses have been involved in caring for the sick and wounded in combat situations. This book contains the accounts of 14 nurses who served in the U.S. military nurse corps during the Persian Gulf and Iraq wars. These men and women describe how they found themselves serving during wartime, the soldiers they cared for, the professionals they worked with and the impact they made in their patients' lives. These varied accounts attest to the tremendous impact this profession has on the lives of individual soldiers and the health of armies at large.
About the Author
---
Patricia Rushton is a retired associate professor of nursing at Brigham Young University. She is a veteran of the Vietnam War and Operation Desert Storm. She retired as a commander in the United States Navy Nurse Corps Reserve.