Charles M. Russell: The Women in His Life and Art (Hardcover)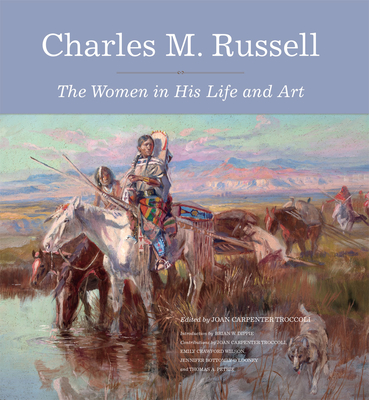 This item is backordered and not currently available. Please contact us for an estimated availability date.
Description
---
Charles M. Russell has long been recognized for his action-packed paintings, drawings, and sculpture of cowboys, fur trappers, Native American buffalo hunters and warriors, and other heroes of the Old West. Russell's best-known works capture the excitement and deadly risk of men battling nature and one another in a majestic landscape of mountains and plains. Less well known are Russell's hundreds of depictions of western women. As renowned author and art historian Ginger K. Renner observed thirty-five years ago, no other artist of the West devoted more of his time and talent to the portrayal of women. But few have followed Renner's lead--until now. Lavishly illustrated with full-color illustrations, Charles M. Russell: The Women in His Life and Art presents groundbreaking essays essential to understanding the role of western women in Russell's art. This volume is both a tribute to the women who nurtured Russell's artistic development and a landmark in the study of the role of women in a genre all too often identified almost exclusively with a masculine world. The catalogue essays examine the exhibition's theme from four unique perspectives. Joan Carpenter Troccoli provides an over­view of the works in the exhibition and the social, cultural, and personal values that influenced them. Emily Crawford Wilson explores Russell's interest in the feminine ideal, tying it to wider artistic trends of the late nineteenth and early twentieth centuries. Jennifer Bottomly-O'looney describes Russell's friendship with Ben and Lela Roberts, who introduced the artist to Nancy Cooper, the woman who would become his wife and indispensable business partner. Thomas A. Petrie employs extended excerpts from Nancy's unpublished biographical memoir to illuminate the Russells' marriage, a relationship sustained by affection and mutual respect, as well as shrewd creative and marketing decisions.