A Second Look (Paperback)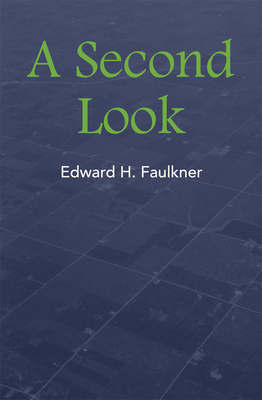 This item is backordered and not currently available. Please contact us for an estimated availability date.
Description
---
Edward H. Faulkner startled the agricultural world--all of it, on six continents--when he published Plowman's Folly in 1943. As almost everyone knows, he launched a vigorous attack on the plow and dseveloped in a masterful way the advantages of surface incorporation of organic material. The Readers Digest summed up American interest at the time in the statement, "Probably no book on an agricultural subject has ever prompted so much discussion in this country."

A Second Look is a sequel to Plowman's Folly. In it Mr. Faulkner answers his critics and re-examines the theories expressed earlier, in the light of extensive investigations he subsequently made in visiting experiment stations, soil scientists, and farmers in many parts of the country. Finally, in simple, straightforward language, he gives the lie to "soil impoverishment." Highly condensed, here is his thought: The soil which the gardener or farmer works is made up of tiny crystalline fragments. The action of soil acids, principally those released through the decay of organic matter, unlocks the minerals required for healthy plant growth.

If this is true, then the indiscriminate and continuous use of commercial fertilizer is a mistake. In fact, says Mr. Faulkner, the "bank account" theory of soil is bankrupt. It holds that whatever we take from the soil in the growing of crops must be put back--usually in the form of prepared fertilizers. What the soil needs, on the contrary, is the gentle chemistry described above. If a man cannot learn this, he will pay and pay, ultimately to his ruin.

If Plowman's Folly dealt a body blow to deep plowing, then A Second Look sets in revolutionary perspective the whole problem of soil impoverishment. Whether you cultivate a backyard garden or a thousand acres of wheat, this is a book you can hardly afford to miss.