Education for Liberal Democracy: Using Classroom Discussion to Build Knowledge and Voice (Multicultural Education) (Paperback)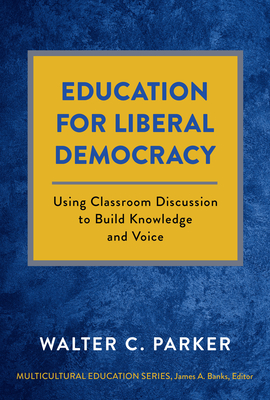 $46.74

Warehouse, In Stock | Usually Ships in 1-5 Days | New
Description
---
Our democracy is in crisis. Both political trust and a shared standard of truth are broken. In this book, Walter Parker shows why and how civic education can help. Offering a centrist approach suitable for a polarized society, Parker focuses on two linked curriculum objectives: disciplinary knowledge and voice. He illustrates how classroom discussion, alongside concept formation and deep reading, expand students' minds while developing their ability to speak with others and form opinions. When children come to school, they emerge from the private chrysalis of babyhood and kin to interact with a diverse student body along with teachers, curriculum, instruction, and the school's unique mission: education. Parker argues that these assets make school the ideal place to teach young people the liberal arts of studying and discussing public issues and academic controversies, both in and beyond school. The chapters in this collection, spanning 20 years and coming from one of civic education's most influential scholars, show that voice can be taught right alongside disciplinary knowledge. Drawing students into dialogue with one another on the curriculum's central questions is a teacher's most ambitious goal and, when it happens, teaching's greatest accomplishment.
Book Features:
Argues that the proper aim of civic education in schools is to shore up liberal democracy.
Shows how discussion can be a main course, and not a side dish, of classroom instruction.
Demonstrates how to use discussion to develop voice, defined as the freedom to make and express uncoerced decisions, and disciplinary knowledge, defined as the knowledge that results from a public process of error-seeking, contestation, and validation.
Explains why students need to learn both disciplinary knowledge and voice if they are to take their place on the public stage and hold the "office of citizen" in a democracy.
Treats subject-centered and student-centered instruction as partners, not opponents.
About the Author
---
Walter C. Parker is professor emeritus of social studies education at the University of Washington, a member of the National Academy of Education, a fellow of the American Educational Research Association, and author of Teaching Democracy: Unity and Diversity in Public Life.