The Book of Revelation and Its Interpreters: Short Studies and an Annotated Bibliography (Hardcover)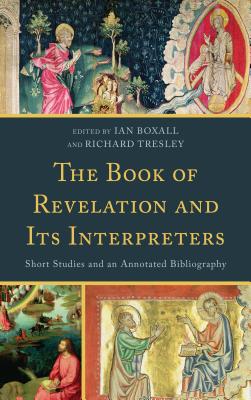 This item is backordered and not currently available. Please contact us for an estimated availability date.
Description
---
The Book of Revelation has fired the imaginations of theologians, preachers, artists, and ordinary Christians across the centuries. The resulting number of commentaries on the book is enormous, and most studies can only touch upon, at most, a representative sample of this vast literature. As a consequence, many focus largely on the interpretation of the Apocalypse only within specific periods, such as the patristic period or during the Reformation. One result of this severe limitation given the vast literary corpus is how historical interpretations in critical commentaries of the Book of Revelations tend to prioritize authors from the modern period. In The Book of Revelation and Its Interpreters: Short Studies and an Annotated Bibliography, editors Richard Tresley and Ian Boxall fill a significant gap in the scholarly literature. At its heart is an extensive annotated bibliography, covering commentaries on the book up to 1700, including most of the early illuminated Apocalypses. Supporting the presentation of this survey of the historical interpretations of the Book of Revelation is an extended overview of Revelation's often-colorful reception history by Christopher Rowland, together with a number of short studies on various aspects of the book. These include discussions of specific commentators, such as Sean Michael Ryan's look at Tyconius and Francis X. Gumerlock exploration of Chromatius of Aquileia, alongside a more general treatment of Revelation's impact on the figure of John of Patmos in an essay by Ian Boxall and the visual reception of Revelation in Natasha O'Hear's article. The Book of Revelation and Its Interpreters provides a valuable bibliographical resource for those working in the field of Biblical Studies, history of Christianity, eschatology and apocalyptic studies. The accompanying essays orient the authors recorded in the bibliography within a larger context, offering specific examples of the Apocalypse's capacity to speak in fresh and often surprising ways to diverse audiences throughout history.
About the Author
---
Ian Boxall is associate professor of New Testament at the Catholic University of America, Washington DC. He has published widely on the Book of Revelation. His recent publications include The Revelation of St John (2006), and Patmos in the Reception History of the Apocalypse (2013). Richard Tresley is a retired physician and independent scholar in Chicago.