The John Steinbeck Bibliography: 1996-2006 (Hardcover)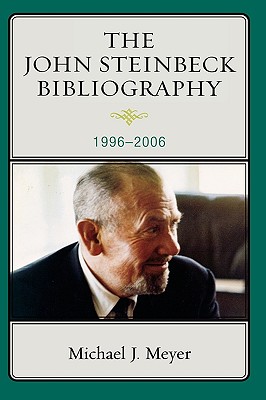 This item is backordered and not currently available. Please contact us for an estimated availability date.
Description
---
One of the great American authors of the 20th century, John Steinbeck (1902-1968) continues to be a focus of academic study and the source of interest to readers around the globe. All of the Nobel-prize winner's major works remain in print, as new generations discover the power of such novels as Of Mice and Men, East of Eden, and The Grapes of Wrath, as well as nonfiction works like Travels with Charley, The Log from the Sea of Cortez and America and Americans. In addition to reissued works by Steinbeck, each year new articles and books are written about him, examining the themes of his works and his impact on literature. With such a prolific output, bibliographic resources have become a necessity, and in 1967, Scarecrow Press published the first Steinbeck bibliography, with subsequent volumes following in 1974, 1981, and 1998. In the latest volume, Steinbeck scholar and historian Michael J. Meyer has compiled Steinbeck material written or published between 1996 and 2006. The John Steinbeck Bibliography: 1996-2006 includes thousands of citations that cover a broad range of publications, including newspaper articles, full length critical studies, dissertations, theses, book reviews in English, and missed work from previous volumes, as well as websites and other media. The bibliography also cites foreign language translations of Steinbeck's works as well as foreign language books, journals and reviews. The comprehensive index will help scholars determine which entries are related to various novels, themes and historical events that are part of the Steinbeck canon. As a resource for literature scholars and researchers, The John Steinbeck Bibliography: 1996-2006 will prove to be as invaluable as the previous volumes.
About the Author
---
Michael J. Meyer, now retired, was an adjunct professor of English at DePaul University and Northeastern Illinois University.