Stanley Elkin: A Comprehensive Bibliography (Hardcover)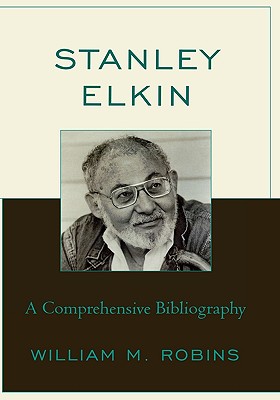 This item is backordered and not currently available. Please contact us for an estimated availability date.
Description
---
Among the finest writers in recent history, Stanley Elkin's works include the novels The Magic Kingdom, The MacGuffin, and the award-winning George Mills and Mrs. Ted Bliss. His command of the written word and his ability to authentically portray American voices are some of the features that contribute to his stature. In Stanley Elkin: A Comprehensive Bibliography, author William M. Robins cites every item Elkin wrote and every item written about him that is useful to scholars, critics, collectors, and fans. In addition to a chronology of Elkin's life and a discussion of his critical reception, this extensive work addresses all of Elkin's novels, short stories, drama, non-print media adaptations, quotes, and editorial ventures. This volume also includes important items written about Elkin, such as interviews, criticism, awards, obituaries, manuscripts, and Internet references. In addition, all reviews and secondary items are annotated to assist researchers. Stanley Elkin: A Comprehensive Bibliography places Elkin within the literary world of 20th-century America, showing his interconnectedness with and influence on other writers of the time.
About the Author
---
William M. Robins has been a lawyer, librarian, and English teacher.