Surface and Destroy: The Submarine Gun War in the Pacific (Hardcover)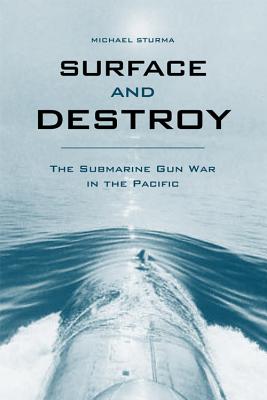 $46.00
This item is backordered and not currently available. Please contact us for an estimated availability date.
Description
---
World War II submariners rarely experienced anything as exhilarating or horrifying as the surface gun attack. Between the ocean floor and the rolling whitecaps above, submarines patrolled a dark abyss in a fusion of silence, shadows, and steel, firing around eleven thousand torpedoes, sinking Japanese men-of-war and more than one thousand merchant ships. But the anonymity and simplicity of the stealthy torpedo attack hid the savagery of warfare -- a stark difference from the brutality of the surface gun maneuver. As the submarine shot through the surface of the water, confined sailors scrambled through the hatches armed with large-caliber guns and met the enemy face-to-face. Surface and Destroy: The Submarine Gun War in the Pacific reveals the nature of submarine warfare in the Pacific Ocean during World War II and investigates the challenges of facing the enemy on the surface.
The surface battle amplified the realities of war, bringing submariners into close contact with survivors and potential prisoners of war. As Japan's larger ships disappeared from the Pacific theater, American submarines turned their attention to smaller craft such as patrol boats, schooners, sampans, and junks. Some officers refused to attack enemy vessels of questionable value, while others attacked reluctantly and tried to minimize casualties. Michael Sturma focuses on the submariners' reactions and attitudes toward their victims, exploring the sailors' personal standards of morality and their ability to wage total war. Surface and Destroy is a thorough analysis of the submariner experience and the effects of surface attacks on the war in the Pacific, offering a compelling study of the battles that became "intolerably personal."
About the Author
---
Michael Sturma, chair of the history program at Murdoch University, is the author of several books on naval history, including The USS Flier Death and Survival on a World War II Submarine. He lives in Perth, Australia.