The Elements of Counseling Children and Adolescents (Paperback)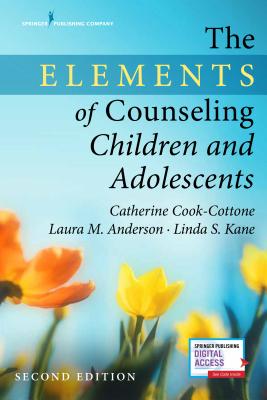 This item is backordered and not currently available. Please contact us for an estimated availability date.
Description
---
This unique, user-friendly text distills essential and up-to-date guidelines for students and practitioners of child and adolescent counseling. Featuring concise, step-by-step protocols supported by evidence-based practice, the book is organized in a logical sequence, from setting the stage for the counseling process to the essentials of active counseling. The second edition is distinguished by a more holistic approach to counseling that focuses on the client's narrative, goal-setting as a partnership between counselor and client, and heightened sensitivity to all forms of diversity. This includes new content about LBTQIA clients and those suffering from trauma or substance abuse.
The second edition focuses on strategies for fostering growth and self-inquiry and presents new information on teaching tools for stress tolerance, negotiating social conflict, and the importance of monitoring progress. Key concepts such as using developmentally appropriate language and activities are addressed, and as are critical issues such as collaborating with parents and other professionals, responding to crisis situations, and counselor self-awareness and self-care. Case examples of client/counselor dialogues along with summary and questions at the end of each chapter illustrate foundational concepts and facilitate critical thinking. An instructor manual is also included.
New to the Second Edition:
Promotes goal-setting as a partnership between counselor and client
Fosters sensitivity to LBTQIA clients and other forms of diversity
Includes updated section on crisis intervention and effective referral skills
Focuses on strategies for facilitating client growth and self-inquiry
Distills new tools for stress tolerance
Teaches skills for negotiating social conflict and addressing technology use
Key Features:
Distills essential, practical skills for counseling children and adolescents
Based on a proven teaching format
Includes the most current evidence-based interventions
Offers a holistic approach to counseling
Advocates a strong focus on the client narrative