Iceland's Secret: The Untold Story of the World's Biggest Con (Hardcover)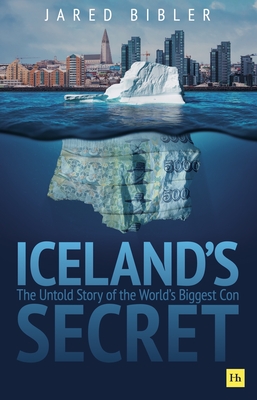 List Price: $29.95
Our Price: $25.46
(Save: $4.49 15%)
Description
---
Born in Massachusetts, Jared Bibler relocated to Iceland in 2004 only to find himself in the middle of an unprecedented financial crisis a handful of years later.

Personally wiped out and seeking to uncover the truth about a collapse that brought the pastoral country to its knees, he became the lead investigator into some of the largest financial crimes in the world. This work helped Iceland to famously become the only country to jail its bank CEOs in the wake of the 2008 crisis.

But the real story behind that headline is far more complex — and sinister.

A decade after the investigations, the story can be told at last and in full. The crisis, barely understood inside or outside of Iceland even today, is a cautionary tale for the world: an inside look at the high crimes that inevitably follow Wild West capitalism.

With the next global financial meltdown just around the corner, this untold tale is as timely as ever.
About the Author
---
Jared Bibler is a graduate of MIT, where he studied engineering. He is also a CFA charterholder with nearly 20 years of broad experience in the global financial markets. Jared started his career in Boston and New York, where he worked as a consultant to a Wall Street giant. Following that, he moved to Iceland where he supported the Icelandic pension funds' foreign investments. Unhappy with this environment, he resigned from his job at a leading Icelandic bank days before the 2008 Icelandic financial crisis. He was subsequently hired to head a special investigation team at the Icelandic markets regulator.
Praise For…
---
"A new genre is born: Nordic noir but with bankers going to jail. It reads like a thriller--but amazingly it's all true." —Russell Napier, bestselling author of Anatomy of the Bear

"A killer read from the heart of Iceland's epic financial meltdown. A thrilling saga of crooked bankers and the dogged investigators who took them down." —Tom Ashbrook, U.S. broadcasting legend