Encyclopedia of Aviculture (Hardcover)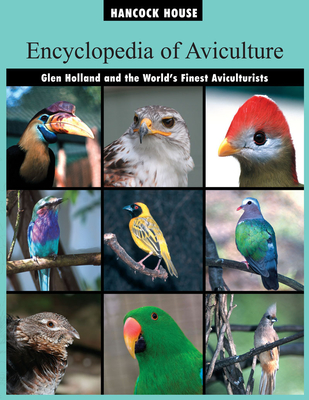 This item is backordered and not currently available. Please contact us for an estimated availability date.
Description
---
The most up-to-date and detailed compilation of world wide Avicultural species recorded to date. Initiated as a book on African birds that feature in private avicultural and zoological collections around the globe, it soon became apparent that much of the information gathered pertained to aviculture worldwide. Recognized avicultural experts worldwide have contributed to make this a truly international avicultural handbook. A wide variety of valuable species are held outside of managed species programs and it is essential that we maximize the breeding potential of these species to ensure they contribute to long-term self-sustainable populations. In this book the aviculturist is provided with proven, practical methods for the successful management and propagation of most of the families of birds in the world. Species accounts vary from the world's largest, the ostrich, to the diminutive hummingbirds and waxbills and include avicultural rarities, such as Congo peafowl, kiwi, saddle-bill storks, bee-eaters, swallows, and red siskins. Vital, practical components for avicultural success that are universally applicable to a wide range of species, such as diets, compatibility with other species, habitat requirements, incubation, and hand-raising techniques are included. Aviculturists today are faced with the challenge of establishing captive-bred strains that are no longer reliant on replenishments from wild stock, while helping to reduce the current rate of species extinctions. It is my desire that this book will assist aviculturists in achieving this goal.