The Borderline Personality: Vision and Healing (Chiron Monograph Series; 3) (Paperback)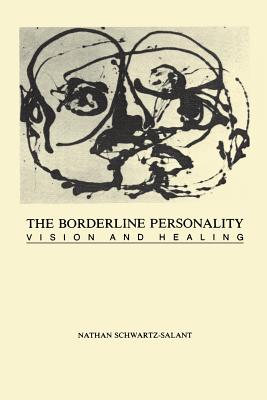 $33.60

Warehouse, In Stock | Usually Ships in 1-5 Days | New
Description
---
This book offers insights into the inner life of the so-called borderline patient that are unparalleled in the psychoanalytic or Jungian literature. Its grasp of the deep anxieties selfhood poses for the deeply wounded person is thoroughly clinical in its relevance to treatment and yet almost religious in its respect for the soul-struggle of the individual caught in this painful syndrome. Dr. Salant's empathy lifts his work into a class entirely by itself, as the text to which most psychotherapists will turn when they want to understand some of their most difficult patients from the inside.
-JOHN BEEBE, Editor of The San Francisco Jung Institute Library Journal
In this book, Nathan Schwartz-Salant describes how he applies a Jungian archetypal and imaginal approach to the therapy of borderline clients- especially to the transference-countertransference field. His work presents a challenge to readers of all schools of psychoanalysis to reflect more clearly and deeply on symbolic issues as they intersect with clinical dynamics.
-SYLVIA BRINTON PERERA, Author of Descent to the Goddess
The Borderline Personality: Vision and Healing by Nathan Schwartz-Salant is an important contribution to understanding not only borderline personality, but basic structures and problems of the human condition. It is imaginative, profound, and clinically sound. Workers of all clinical persuasions will be enriched by Dr. Schwartz-Salant's case discussions and by his determination to follow his vision as far as he can. His courage to say what he sees will help the reader engage more of the experiences, aims and structures adumbrated by the term "Borderline." Dr. Schwartz-Salant's explorations enhance and sharpen awareness of possibilities inherent in the therapy relationship in general.
-MICHAEL EIGEN, Ph.D.. Author of The Psychotic Core
Nathan Schwartz-Salant, Ph.D. is a Jungian analyst, trained in Zurich, Switzerland, and in private practice in New York City. He is the author of Narcissism and Character Transformation, numerous clinical papers, and is co-editor of the Chiron Clinical Series. He is the director of the Foundation for Research in Jungian Psychology.