From Fabian's Bay to Fabian Way: The Development of Kilvey, St. Thomas, Danygraig, and Port Tennant in Victorian Swansea (Paperback)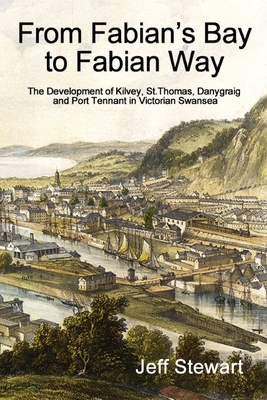 List Price: $18.00
Our Price: $15.30
(Save: $2.70 15%)
Warehouse, In Stock | Usually Ships in 1-5 Days | New
Description
---
Whenever Swansea's industrial past is written about, it is the copper industry, including Hafod, Landore and Morriston that is the inevitable topic of discussion. However, since the mid-1800s it was the Eastside of Swansea, more than any other area, that carried the town's growth on its back and yet it hardly, if ever, gets a mention.
Across the river from the Morfa and the massive Vivian Works, the Eastside had four copper works and was the destination of two vitally important canals that brought local coal to the copper industry as well as the mineral wealth of Neath to Fabian's Bay.
Essential to the town's growth was the North Dock, built on land severed off from the Eastside and developed between the original course of the River Tawe and the 'New Cut'. Thirty years later, Fabian's Bay began disappearing under first The Prince of Wales Dock, then the Kings Dock, and finally the Queen's Dock.
Home to three of the town's seven mainline railway stations and to the miles of railway tracks needed to link Swansea and its docks to the rest of Britain, the Eastside saw more change in the 1960s, when the railway tracks were ripped out and replaced by a new dual carriageway that linked Swansea to Britain's new motorway system. A major casualty of this was Fabian St, the Eastside's main commercial thoroughfare, today an anonymous part of Fabian Way.
The Eastside was a magnet to those that weren't afraid of hard work, and many of today's Eastsiders are descendants of that stock and can trace their families back to their origins in West Wales, England, Ireland, Belgium and beyond.
When we say 'we are from the Eastside' this is what it means; this is who we are...