Rocks: Building the Earth (Adventures in Earth Science #4) (Paperback)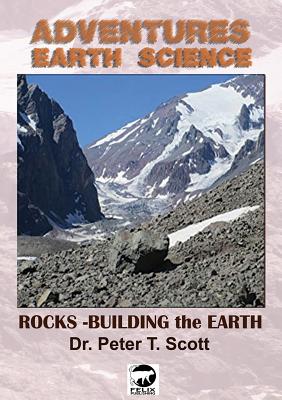 $29.61

Warehouse, In Stock | Usually Ships in 1-5 Days | New
Other Books in Series
This is book number 4 in the Adventures in Earth Science series.
Description
---
Rocks -Building the Earth
This is the fourth book in the series Adventures in Earth Science and deals with the formation, composition and general features of rocks and some of the structures found within them. Rocks are mixtures of two or more minerals although some monomineralic rocks are composed of one mineral and minor impurities.
The three main rock types, igneous, sedimentary and metamorphic are examined with special reference to the minerals they contain and how they have been formed within the great recycling system of Earth material called the Rock Cycle. The complexity of mineral formation, their overall texture and composition are explained simply and the meanings of scientific terms are given in an extensive index at the back of the book.
The text is richly augmented with many photographs of rocks from many locations around the world and there are photos taken from microscopic examination of thin-sections of rocks to show their textures and mineral composition.
This book is good for teaching in senior high and college Earth Science, it covers environmental issues even handedly and includes social responsibility in giving directions on how to locate the rocks and minerals. The questions for checking understanding (with answers) and research questions and projects will support teaching and learning.
What is unique about this series is that the author has travelled the world over many years taking photographs of unique and illustrative rock structures, so it is not just US, or European structures but includes the southern hemisphere with South America, Africa and Australia
It has been printed in A5 to be lighter for students with their loaded bags, and in 8 books so that teachers or others interested can choose just the subject needed. It is however, also available as the total series Adventures in Earth Science in one volume, A4 800+ page, 1200 coloured pictures and many online videos. A great coffee table book as well. Needless to say these books are also available in digital format through Kindle. Considerably lighter but harder to share through school lending programmes.