Fossils- Life in the Rocks (Adventures in Earth Science #5) (Paperback)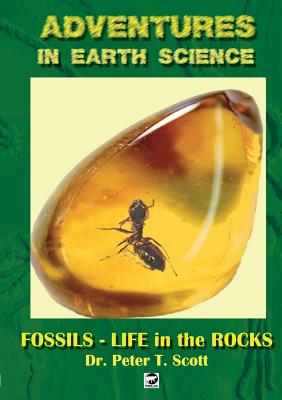 $32.40

Warehouse, In Stock | Usually Ships in 1-5 Days | New
Other Books in Series
This is book number 5 in the Adventures in Earth Science series.
Description
---
About the Book - Life in the Rocks
This is the fifth book in the series Adventures in Earth Science and concerns fossils - the remains of living things found in rocks. Starting with an examination of how fossils are preserved in rocks and how they should be collected in the field. The book then describes how living things, including fossils, are classified and named. Many of the scientific terms here are clearly defined often with an English translation of the original Latin or Greek names. The practical use of fossils as interesting objects, aids in exploration for natural resources and their use in comparing one rock sequence to another distant sequence by correlation is explained. In addition, their use in providing relative ages to rocks and geological events is supplemented by an explanation of how the concept of absolute geological time was developed in the 20th Century.
Further chapters outline some of the common examples of plant, invertebrate and vertebrate fossils with clear descriptions and illustrations of how these organisms lived, their environment, and how their bodies were structures. This leads on to a brief outline of the modern theory of evolution, giving the observations from several scientific disciplines.
The last part of the book examines how many lifeforms became extinct, often due to large-scale global extinction events, and asks the question about the current rate of extinction of modern species due to actions of humankind.
There are over 80 photographs, tables and charts as well as two video links which explain how fossils are collected and a modern look at an ancient environment.