Jack McAfghan: Reflections on Life with my Master (Paperback)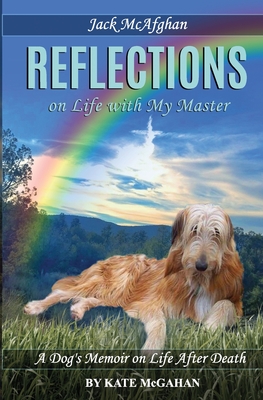 $14.99

Warehouse, In Stock | Usually Ships in 1-5 Days | New
Description
---
Heal your heart by the final page
This powerful story of love, loss and the afterlife is a dog's memoir. It is an easy read with short chapters carefully crafted by the author who has over 30 years of clinical hospice experience. This first book in the "Jack McAfghan Pet Loss Trilogy" is designed to walk you through the grief of pet loss one step at a time. Its goal is to heal your grief by the final page.The power in this book is in Jack's sharing the story of his life which begins in a puppy mill. Destiny propels him into a love story much like your own. You will find that through the pages, Jack's voice is the voice of your best friend who even now is trying to communicate with you. They are all working together from the other side of Rainbow Bridge to help you to heal your heart. Jack's story is your story too. Jack would never lead you astray. He has even given you a happy ending, but wait...there IS no end There is only the beginning of something else. Don't be afraid. Join Jack and he'll bring you out of the grief and back into the love.
About the Author
---
Kate McGahan has been a hospice grief counselor and clinical social worker for 35 years. She began writing the Jack McAfghan Series in 2015 and has more books and genres forthcoming. She brings her stories to her readers in an entertaining and thought-provoking way. When you learn something new you grow, when you grow you heal. It's By Design. She writes each and every book to heal something in the reader. Intensely spiritual, Kate sprinkles seeds of faith to strengthen the reader's spiritual path. While you think she is just entertaining you, she is teaching you new ways of looking at yourself and those you love. Kate's books will change the way you think. You will never look at life or death or love the same way again.