Pwned (Paperback)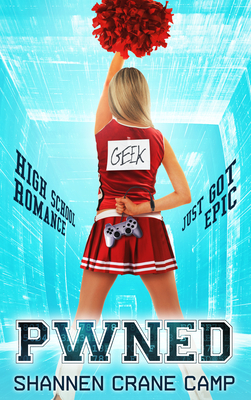 List Price: $12.95
Our Price: $12.30
(Save: $0.65 5%)
Description
---
A Gamer Girl/Gamer Boy Romance

Reagan West has the perfect life. She's gorgeous, she's popular, and she's at the tip-top of the high school food chain as co-captain of the cheer leading squad. She's also best friends with the most evil girl in Albany, Tawny Perez, which means she's never on the receiving end of Tawny's wrath. 

The only trouble in Reagan's perfect life comes from the constant threat of her fellow classmates discovering her dirty little secret—Reagan West is a closet gamer. 

What's more, Reagan absolutely hates her role as the evil cheerleader. But, as any teenager knows, it's better to suppress your own nerdy tendencies than to submit to a lifetime of being shoved into lockers. So, Reagan bravely soldiers on as a reluctant bully . . . until a cute boy from her guild moves to her school and becomes Tawny's next target. The good-looking newcomer threatens to reveal Reagan's nerdy little secret and force her to come to terms with who she truly is. Now Reagan has to decide if she's going to defend her fellow geeks, or if she'll continue to be a total troll.

Readers of LitRPG will enjoy this high school gamer romance.
About the Author
---
Shannen Crane Camp was born and raised in Southern California, where she developed a love of reading, writing, and anything having to do with film. After high school, she moved to Utah to attend Brigham Young University, where she received a degree in Media Arts and found herself a husband in fellow California native, Josh Camp. The two now live in Utah with their miniature schnauzer Hemingway. Shannen takes any opportunity to include her love of film and video games in her writing and you might just find a nerdy Easter egg or two hidden in her works.