Learning Animals: Curriculum, Pedagogy and Becoming a Veterinarian (Paperback)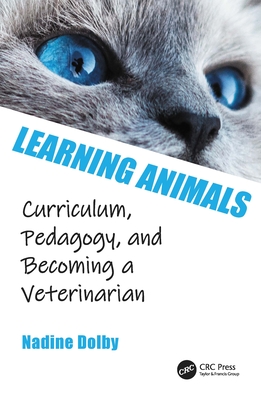 This item is backordered and not currently available. Please contact us for an estimated availability date.
Description
---
We are surrounded by thousands of animals, alive and dead. They are an intimate and ever-present part of our human lives. As a society, we privilege veterinarians as experts on these animals: they are our educators and teachers in what they say, what they do, and the decisions that they make. Yet, within the field of education, there is little research on the curriculum, pedagogy, and experiences of veterinary school and students.
What do veterinarians learn in veterinary school? How do their experiences during those four years shape their perceptions of animals?
How do the structures, curriculum, and pedagogy of veterinary college create and influence these experiences?
Learning Animals opens up this conversation through an exploration of the complicated, fascinating and often painful stories of a cohort of veterinary students as they make their four-year journey from matriculation through graduation. The book examines how the experiences of veterinary students shape how humans relate to animals, from public policy and decision-making about the environment and animals slaughtered for food, to the most personal decisions about euthanizing companion animals. 
The first full-length, critical, qualitative study of the perspectives of our primary teachers about animals, this will be a thought-provoking read for those in the fields of both educational research and veterinary education.
About the Author
---
Nadine Dolby is Professor of Curriculum Studies at Purdue University, U.S.A. She is the author or editor of seven books, and has published widely in the field of animals, society, and education. She has conducted research, lived, and worked in South Africa, Australia, and the United States. She is the recipient of a Fulbright Award, and a Jefferson Award for Public Service. She is the founder and President of Animal Advocates of Greater Lafayette.