Visualising Business Transformation: Pictures, Diagrams and the Pursuit of Shared Meaning (Paperback)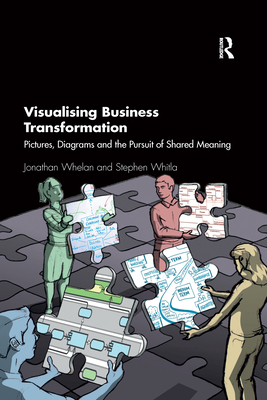 $47.94
This item is backordered. Please contact us for an estimated availability date.
Description
---
Business transformation typically involves a wide range of visualisation techniques, from the templates and diagrams used by managers to make better strategic choices, to the experience maps used by designers to understand customer needs, the technical models used by architects to propose possible solutions, and the pictorial representations used by change managers to engage stakeholder groups in dialogue. Up until now these approaches have always been dealt with in isolation, in the literature as well as in practice. This is surprising, because although they can look very different, and tend to be produced by distinct groups of people, they are all modelling different aspects of the same thing. Visualising Business Transformation draws them together for the first time into a coherent whole, so that readers from any background can expand their repertoire and understand the context and rationale for each technique across the transformation lifecycle. The book will appeal to a broad spectrum of readers involved in change, whether that is by creating change models themselves (strategists, architects, designers, engineers, business analysts, developers, illustrators, graphic facilitators, etc.), interpreting and using them (sponsors, business change managers, portfolio/programme/project managers, communicators, change champions, etc.), or supporting those involved in change indirectly (trainers, coaches, mentors, higher education establishments and professional training facilities).
About the Author
---
Jonathan Whelan is an established business transformation specialist with over 30 years' experience in roles including strategist, architect and programme manager and he has received wide acclaim from organisations globally for his insights. He is the author of Business Architecture: A Practical Guide.Stephen Whitla is the founder and director of Visual Meaning, a management consultancy that helps organisations make sense of change through a combination of systems thinking and visual thinking. Stephen has been working in business transformation for over 15 years. He blogs at www.meaning.guide.