Managing Community Resettlement: Putting Livelihoods First (Paperback)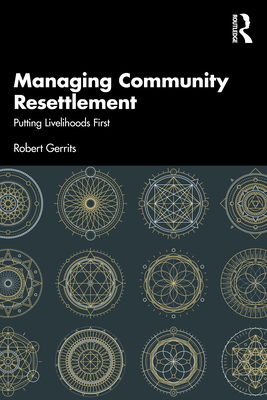 $71.94

Coming Soon - Available for Pre-Order Now
Description
---
Each year millions of people are displaced from their homes and lands. While international environmental and social performance standards on land access and involuntary resettlement exist, no framework supporting livelihood restoration has been developed. This book provides a framework that will help improve practice for those who are involved in resettlement projects and, crucially, improve the outcomes for the resettlement-affected households and communities.
Evidence from the implementation of public- and private-sector led resettlement projects indicates that livelihood restoration is a persistent shortcoming, if not failure, across these projects. This book addresses this issue by re-characterising the 'livelihood restoration' objective as 'livelihood re-establishment and development' and proposes a framework for the entire resettlement process that puts livelihood considerations first. The framework enables proactive identification of the potential livelihood challenges associated with each step of the resettlement process (design, planning, execution, monitoring and evaluation), as well as the opportunities that resettlement, project development and induced economic growth create.
This book is essential reading for resettlement specialists (including infrastructural and extractive industry-based), planners, administrators, nongovernmental and civil society organizations, and students of development studies and social policy.
About the Author
---
Robert Gerrits is a social development specialist with 30 years of experience in applied research in rural development, the design and delivery of aid programs and the social impacts of large-scale private sector projects. The development of rural household livelihoods has been a central focus throughout his career.