Handbook of OPEC and the Global Energy Order: Past, Present and Future Challenges (Routledge International Handbooks) (Paperback)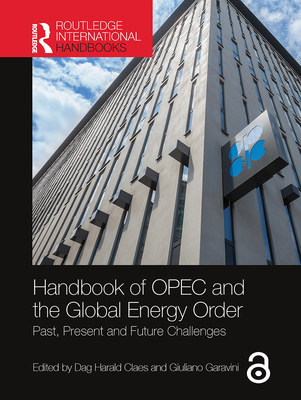 This item is backordered and not currently available. Please contact us for an estimated availability date.
Description
---
The Organization of the Petroleum Exporting Countries (OPEC), celebrating its 60th anniversary in 2020, is one of the most recognizable acronyms in international politics. The organization has undergone decades of changing importance, from political irrelevance to the spotlight of world attention and back; and from economic boom for its members to deep political and financial crisis.
This handbook, with chapters provided by scholars and analysts from different backgrounds and specializations, discusses and analyzes the history and development of OPEC, its global importance, and the role it has played, and still plays, in the global energy market. Part I focuses on the relationship between OPEC and its member states. Part II examines the relationship between OPEC and its customers, the consuming countries and their governments, while Part III addresses the relationship between OPEC and its competitors and potential partners, the non-OPEC producers, and the international oil companies. The final section, Part IV, looks at OPEC and the governance of international energy.
About the Author
---
Dag Harald Claes is Professor in the Department of Political Science at the University of Oslo. He is a former Research Fellow of the Fridtjof Nansen Institute and Senior Research Fellow in the ARENA program at the University of Oslo. Professor Claes has published studies of oil-producer cooperation, conflict and cooperation in oil and gas markets, Arctic oil and gas, the energy relations between Norway and the European Union, and the role of oil in Middle East conflicts.Giuliano Garavini teaches international history at Roma Tre University in Rome. He has taught and received fellowships at various institutions including NYU Abu Dhabi, the European University Institute (EUI), the Graduate Institute in Geneva, the University of Bologna and the University of Padua. He has mainly written about European integration, decolonization and the Global South, the history of energy and petroleum.