The Astrophotography Manual: A Practical and Scientific Approach to Deep Sky Imaging (Paperback)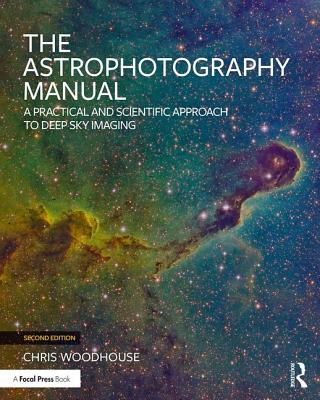 $75.54
This item is backordered and not currently available. Please contact us for an estimated availability date.
Description
---
The Astrophotography Manual, Second Edition is for photographers ready to move beyond standard SLR cameras and editing software to create beautiful images of nebulas, galaxies, clusters, and the stars. Beginning with a brief astronomy primer, this book takes readers through the full astrophotography process, from choosing and using equipment to image capture, calibration, and processing. This combination of technical background and hands-on approach brings the science down to earth, with practical methods to ensure success.
This second edition now includes:
Over 170 pages of new content within 22 new chapters, with 600 full-color illustrations.
Covers a wide range of hardware, including mobile devices, remote control and new technologies.
Further insights into leading software, including automation, Sequence Generator Pro and PixInsight
Ground-breaking practical chapters on hardware and software as well as alternative astrophotography pursuits
About the Author
---
Chris Woodhouse was born in England, and during his teenage years was a keen amateur photographer. After receiving an M.Eng. in Electronics at Bath University, he designed communication and optical gauging equipment before joining an automotive company. His traditional monochrome photography earned him an Associateship distinction from the Royal Photographic Society. After the publication of the first edition of The Astrophotography Manual and astronomy-related activities, he was accepted as a Fellow of the Royal Astronomical Society. He has pursued his passion for all forms of photography over the last 35 years and additionally invented and patented several unique darkroom timers and meters, which are sold throughout the world. He quickly found the technical challenges of astrophotography responded well to methodical and scientific methods, and together with his traditional photographic experience, he produces beautiful and fascinating images.