Fundamentals of Investment: A Practitioner's Guide (Hardcover)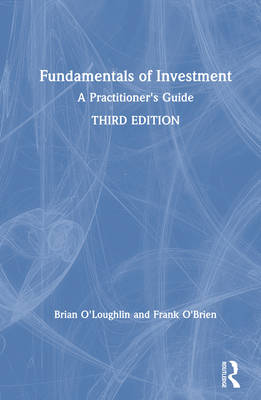 $192.00
This item is backordered and not currently available. Please contact us for an estimated availability date.
Description
---
Post the Financial Crash, the role of regulation and the impact of regulation on all aspects of the financial industry has broadened and intensified. This book offers a comprehensive review of the operations of the industry post-financial crisis from a variety of perspectives. This new edition builds upon the authors' predecessor book, Fundamentals of Investment: An Irish Perspective.
The core of the original text is retained particularly concerning fundamental concepts such as discounted cash flow valuation techniques. Changes in this new text are driven by two important factors. First, the long shadow of the Global Financial Crisis and the ensuing Great Recession continues to impact economies and financial markets. Second, the new text adopts a more international perspective with a focus on the UK and Ireland. The authors present the reader with a clear linkage between investment theory and concepts (the 'fundamentals') and the practical application of these concepts to the financial planning and advisory process. This practical perspective is driven by the decades-long fund management and stockbroking experience of the authors.
Investment knowledge is a core competence required by large numbers of organisations and individuals in the financial services industry. This new edition will be an invaluable resource for financial advisers, financial planners and those engaged in advisory and/or support functions across the investment industry. Those taking investment modules in third-level educational institutes will find this book to be a useful complement to the more academically focused textbooks.
About the Author
---
Brian O'Loughlin has worked in various roles in the investment management industry, including economist, investment manager and stockbroker. He began his career as an economist with the Economic and Social Research Institute, Dublin. In the 1980s and 1990s he held senior positions with Irish Life Assurance plc and ABN Amro Stockbrokers, Dublin. From 2000 to date he has been running his own investment advisory business and has been providing investment training and research services with Investment Faculty Ireland Limited. He is a Chartered Fellow of the Chartered Institute for Securities and Investment.Frank O'Brien has over 50 years' experience of investment markets as an investment analyst, fund manager, chief investment officer and consultant. He maintains his involvement in investment markets as a non-executive director of a number of investment companies and as a trustee of a number of Irish pension funds. He is a founding member and former chairman of the Society of Investment Analysts in Ireland, a predecessor organisation of CFA Ireland. He is a Certified Accountant and a former president of ACCA Ireland.