Vicarious Trauma and Disaster Mental Health: Understanding Risks and Promoting Resilience (Psychosocial Stress) (Hardcover)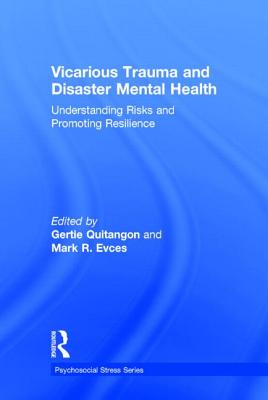 This item is backordered and not currently available. Please contact us for an estimated availability date.
Description
---
Vicarious Trauma and Disaster Mental Health focuses on the clinician and the impact of working with disaster survivors. Floods, hurricanes, tornadoes, mass shootings, terrorism and other large-scale catastrophic events have increased in the last decade and disaster resilience has become a national imperative. This book explores vicarious traumatization in mental health providers who respond to massive disasters by choice or by circumstance. What happens when clinicians share the trauma and vulnerability from the toll taken by a disaster with the victims they care for? How can clinicians increase resilience from disaster exposure and provide mental health services effectively? Vicarious Trauma and Disaster Mental Health offers insight and analysis of the research and theory behind vicarious trauma and compares and contrasts with other work-impact concepts such as burnout, compassion fatigue and secondary traumatic stress. It proposes practical evidence-informed personal strategies and organizational approaches that address five cognitive schemas (safety, esteem, trust, control and intimacy) disrupted in vicarious trauma. With an emphasis on the psychological health and safety of mental health providers in the post-disaster workplace, this book represents a shift in perspective and provides a framework for the promotion of worker resilience in the standard of practice in disaster management.
About the Author
---
Gertie Quitangon, M.D., is a clinical assistant professor of psychiatry at the New York University School of Medicine and is on faculty at the NYU Public Psychiatry Fellowship. She is currently the Medical Director at Chapel Street Center, a community-based outpatient clinic of the Department of Veterans Affairs New York Harbor Healthcare System.Mark R. Evces, Ph.D., is a clinical instructor of psychiatry at the New York University School of Medicine and Assistant Director of mental health at the WTC Health Program NYU School of Medicine Clinical Center of Excellence..