Self-Discovery the Jungian Way (Rle: Jung): The Watchword Technique (Routledge Library Editions: Jung) (Hardcover)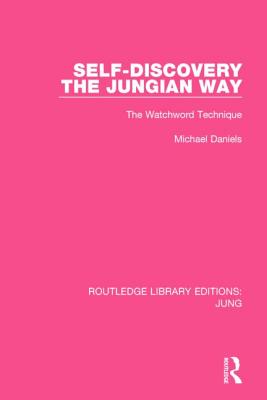 This item is backordered and not currently available. Please contact us for an estimated availability date.
Description
---
Clearly and entertainingly written, this book presents an exciting new technique of self-analysis. Based on the psychological theories of C.G. Jung, the 'Watchword' technique will enable you to identify your psychological type and to explore the structure and dynamics of your personality. As you learn to recognize the various forces and tendencies within the psyche, you will acquire greater understanding of your inner self and your personal relationships.
This practical method of self-exploration guides you systematically along the difficult path towards the ultimate goal of self-realization or individuation. It uses a structured form of word association which you assess and interpret yourself, following simple guidelines that require no numerical scoring.
Easy to understand and fun to use, the book makes an intriguing and useful introductory guide to Jungian analytical psychology. It will appeal to a wide range of readers, including professional psychologists and students of psychology, counsellors and psychotherapists, as well as anyone interested in self-exploration and personal growth.