The Dual System of Privacy Rights in the United States (Law) (Paperback)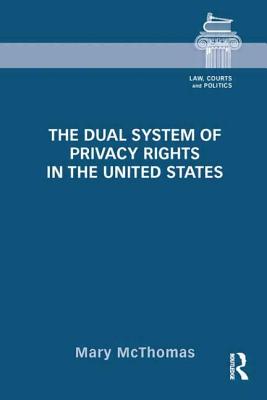 This item is backordered and not currently available. Please contact us for an estimated availability date.
Description
---
Theoretically, the right to privacy is an individual's right to space away from the public gaze to make life choices that are best for her or him, regardless of the beliefs of the majority. Yet the right to privacy in the United States has proven problematic for both political theorists and constitutional scholars, as it does not conform to theoretical conceptions of privacy or to existing theories of constitutional development.
Mary McThomas provides a new model that helps us to think about both the right to privacy as well as constitutional development. She first divides privacy issues into two categories, and then illustrates how the two categories are treated differently. The first category, proprietary privacy, covers such issues as medical records and wiretapping. The second category, decisional privacy, involves making decisions about intimate matters such as the right to die, same-sex marriage, and abortion. McThomas tracks and assesses higher court cases in conversational privacy, representative of proprietary privacy, and court cases in marital privacy, representative of decisional privacy. She concludes that the most notable difference between the different types of privacy is that decisional privacy has evolved more slowly towards constitutionalization, and so is much more likely to be limited by community standards and social norms.
This book brings the theoretical conceptions and the practice of privacy rights together, explaining what has happened in the area up until this point, and offering ways to predict how the courts will handle some of today's most contentious issues.
About the Author
---
Mary McThomas is an Assistant Professor of Political Science at Mississippi State University. Her primary research interests include privacy, the role of individual rights and rights-claiming in a pluralistic society, immigration, and theories of citizenship.