Ôoku: The Inner Chambers, Vol. 12 (Paperback)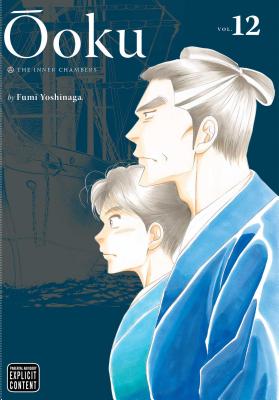 List Price: $12.99
Our Price: $12.34
(Save: $0.65 5%)
Description
---
In Eisner-nominated Fumi Yoshinaga's alternative history of Edo-era Japan, the men of Japan are dying out, and the women have taken up the reigns of power—including the shogun's seat!

In Edo period Japan, a strange new disease called the Redface Pox has begun to prey on the country's men. Within eighty years of the first outbreak, the male population has fallen by seventy-five percent. Women have taken on all the roles traditionally granted to men, even that of the shogun. The men, precious providers of life, are carefully protected. And the most beautiful of the men are sent to serve in the shogun's Inner Chamber...

Ienari is determined to see his country safe from the scourge of the Redface Pox, but his mother's cruel grasp on the reigns of the power of the shogunate means he must act in the shadows to achieve his lofty goals. And now that he has finally convinced the banished Inner Chambers scholars that he is sincere in his aims, perhaps a cure is finally within reach!
About the Author
---
Fumi Yoshinaga is a Tokyo-born manga creator who debuted in 1994 with Tsuki to Sandaru (The Moon and the Sandals). Yoshinaga has won numerous awards, including the 2009 Osamu Tezuka Cultural Prize for Ôoku, the 2002 Kodansha Manga Award for her series Antique Bakery and the 2006 Japan Media Arts Festival Excellence Award for Ôoku. She was also nominated for the 2008 Eisner Award for Best Writer/Artist.