The Snow Queen: A Novel (CD-Audio)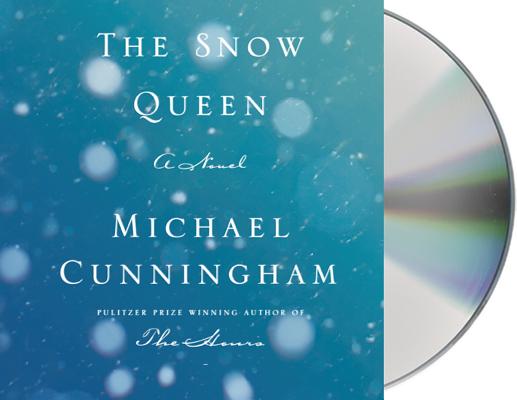 $29.99
This item is backordered and not currently available. Please contact us for an estimated availability date.
Description
---
A darkly luminous new novel from the Pulitzer Prize–winning author of The Hours

Michael Cunningham's luminous novel begins with a vision. It's November 2004. Barrett Meeks, having lost love yet again, is walking through Central Park when he is inspired to look up at the sky; there he sees a pale, translucent light that seems to regard him in a distinctly godlike way. Barrett doesn't believe in visions—or in God—but he can't deny what he's seen.

At the same time, in the not-quite-gentrified Bushwick neighborhood of Brooklyn, Tyler, Barrett's older brother, a struggling musician, is trying—and failing—to write a wedding song for Beth, his wife-to-be, who is seriously ill. Tyler is determined to write a song that will be not merely a sentimental ballad but an enduring expression of love.

Barrett, haunted by the light, turns unexpectedly to religion. Tyler grows increasingly convinced that only drugs can release his creative powers. Beth tries to face mortality with as much courage as she can summon.

Cunningham follows the Meeks brothers as each travels down a different path in his search for transcendence. In subtle, lucid prose, he demonstrates a profound empathy for his conflicted characters and a singular understanding of what lies at the core of the human soul.

The Snow Queen, beautiful and heartbreaking, comic and tragic, proves again that Cunningham is one of the great novelists of his generation.
About the Author
---
MICHAEL CUNNINGHAM is the author of the novels A Home at the End of the World, Flesh and Blood, Specimen Days, By Nightfall, and The Snow Queen, as well as the collection A Wild Swan and Other Tales, and the nonfiction book Land's End: A Walk in Provincetown. He is the recipient of a Whiting Award and a Guggenheim Fellowship, and his work has appeared in The New Yorkerand The Best American Short Stories. The Hours was a New York Times bestseller, and the winner of both the PEN/Faulkner Award and the Pulitzer Prize. Raised in Los Angeles, Michael Cunningham lives in New York City, and is a senior lecturer at Yale University.

Claire Danes is a multiple Emmy and Golden Globe Award winning actress. Her many celebrated performances include Homeland's Carrie Mathison and starring roles in the films Romeo+Juliet, Shopgirl, and Temple Grandin. She shares a SAG nomination with the cast of The Hours. She narrated Michael Cunningham's The Snow Queen andMargaret Atwood's A Handmaid's Tale, which won an Audie for fiction.
Praise For…
---
"Narrator Claire Danes delivers an exceptionally good performance. Her clear, thoughtful reading is suited to both Cunningham's moments of soaring, lyrical language and to the casual, irreverent tone of the dialog among friends. A well-written novel that's enriched by the audio performance." —Library Journal

"Quintessential New York listening, whether you're gliding across the Brooklyn Bridge at sunset or mired in midtown gridlock." —O Magazine

"Gracefully narrated by Claire Danes, this quiet story of yearning and connection becomes a surprisingly poignant audio." —BookPage

"Narrating with clarity and a touch of gentleness, Danes voices characters who sound typically American, while also infusing them with a wonderment that subtly signals Cunningham's transcendent examination of love, fate, and the meaning of it all." —AudioFile Magazine

"Like By Nightfall (2010), Cunningham's elegant and haunting new novel examines the complex dynamics among a couple and a brother. In this configuration, Barrett Meeks, a poetically minded man in his late thirties who has just been dumped by his most recent boyfriend via text message, shares a Brooklyn apartment with Tyler, his older musician-bartender brother, and Beth, Tyler's great love. Beth and Barrett work in Liz's vintage shop. She's 52; her current lover, Andrew, is 28. Beth is undergoing full-throttle treatment for cancer. Tyler is struggling to write the perfect love song for their wedding, and breaking his promise not to do drugs. Barrett, long afflicted by his flitting interest in everything, remains in an altered state after seeing a strangely animated "celestial light" over dark and snowy Central Park. As his characters try to reconcile exalted dreams and crushing reality, Cunningham orchestrates intensifying inner monologues addressing such ephemeral yet essential aspects of life as shifting perspectives, tides of desire and fear, "rampancy" versus "languidness," and revelation and receptivity. Tender, funny, and sorrowful, Cunningham's beautiful novel is as radiant and shimmering as Barrett's mysterious light in the sky, gently illuminating the gossamer web of memories, feelings, and hopes that mysteriously connect us to each other as the planet spins its way round and round the sun." —Donna Seaman, Booklist (starred review)