American Due Process (Paperback)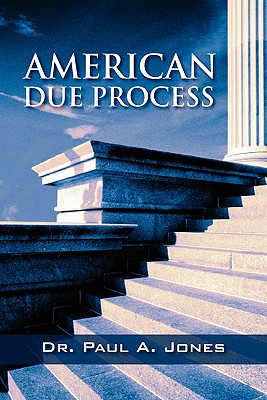 List Price: $10.95
Our Price: $9.75
(Save: $1.20 11%)
Warehouse, In Stock | Usually Ships in 1-5 Days | New
Description
---
For a more fair and just society, we need to change our criminal justice system
...starting with the Bill of Rights.
We need due process to prevent the conviction of innocent people, but when due process is used as a gimmick by the guilty to obstruct justice, we have to take a stand. When due process is used to create endless delays and spurious appeals, we have to take a stand.
After seeing so many of those who were factually guilty manipulate the current criminal justice system to avoid or minimize their punishment, Dr. Paul Jones realized changes needed to be made in order for there to be true and equal justice for all.
Private defense attorneys, for instance, should be a thing of the past, except in civil cases. Otherwise, there are two standards of justice: one for the rich, who can afford high priced representation, one for the poor, who must use a public defender. By eliminating private defense attorneys and using only court appointed public defenders, justice would become equal for all.
In American Due Process Dr. Jones recommends more than a dozen well thought out changes to the criminal justice system, including updating the Bill of Rights, so that those accused of crimes have their rights protected while those seeking to avoid punishment are less able to manipulate the system unfairly.
Dr. Paul A. Jones has worked as an educational diagnostician as well as a counselor in the criminal justice and the public school systems. He is also the author of "The Myth of Rehabilitation.