Transmission and Transgression: The History of Rock 'n' Roll on Television (Visual Communication #9) (Paperback)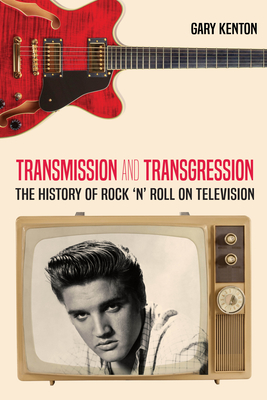 $63.30
This item is backordered and not currently available. Please contact us for an estimated availability date.
Other Books in Series
This is book number 9 in the Visual Communication series.
Description
---
When MTV (Music Television channel) was established in 1981, an executive claimed that they had "integrated the most powerful forces in our two decades, TV and rock 'n' roll." In fact, this problematic relationship began in the mid-1950s, when the advent of rock 'n' roll represented a musical and cultural revolution. The backlash against the music and the youth culture from which it emanated, described here as "rockaphobia," was reflected in a process of adulteration, racism, and co-optation by television programmers, spearheaded by American Bandstand. This interplay between rock 'n' roll and television played a significant role in alienating baby boomers from the mainstream, motivating them to create their own countercultural identity. This social migration helped to delineate the boundaries that would be identified in the 1960s as the generation gap.
Transmission and Transgression uses an interdisciplinary approach informed by media ecology, the theoretical framework which recognizes that each communication technology, or medium, creates its own unique environment, independent of content. This analysis allows the author to identify inherent technological and sensory incompatibilities between the medium of television and the cultural practice of rock 'n' roll, and to place these tensions within the broader shift of physiological emphasis from the traditional, tribal world dominated by the ear to the modern world which privileges the eye. Even in its remediated, diluted form, rock music has occupied a significant niche on television, and this book is the most comprehensive summary, celebration, and analysis of that history.
About the Author
---
Gary Kenton began his career as a rock journalist with Fusion and Creem magazines. He subsequently worked in public relations for Warner Bros., Island, and CBS Records, and would later teach students with disabilities. After receiving a master's degree from Fordham University, he has taught communications at several universities. Some of his recent publications include "Insolent Networks: The Auto-Mated Social Life" in Confronting Technopoly and "'Come See About Me' Why the Baby Boomers Liked Stax but Loved Motown" in Baby Boomers and Popular Culture.