Towards a Vegan-Based Ethic: Dismantling Neo-Colonial Hierarchy Through an Ethic of Lovingkindness (Hardcover)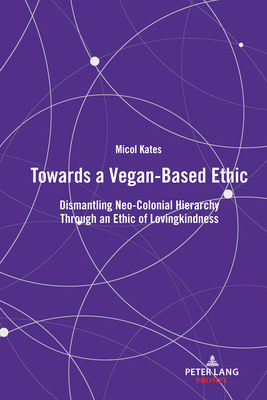 $66.96
This item is backordered and not currently available. Please contact us for an estimated availability date.
Description
---
The book draws links between colonial and neo-colonial power structures which have sought to maintain hierarchies of dominance, resulting in cruel practices towards people at the bottom of the hierarchy and animals, who, in a colonial mindset, only exist for human gain. To counter these harm-based ideologies, and practices, veganism, as an ethical movement, is seeking to give voice to all those who support animals, and the rights of animals, while also seeking to give a voice to animals themselves. Additionally, veganism seeks to challenge the old-guard power structures and cruel practices perpetuated by colonial and neo-colonial systems associated with the dominant Ego power structure. Vegan ethics represent a shift from the dominant Ego model of human relations represented by a pyramid of power towards an Eco model of human relationships in which all Beings have equal worth and agency.
About the Author
---
Micol Kates received an MA in interdisciplinary studies in 2017 with a focus on veganism and ethnobotany. She is a teacher and tutor in post-secondary institutions. Kates is interested in pursuing work in animal rights and created an on- line petition asking the Canadian government to create an amendment to the Canadian Charter of Rights to give animals rights. The petition received more than 5,000 signatures. Kates is also a visual artist and landscape photographer. Kates is also a visual artist and landscape photographer. See her website at www.micol-kates.wix.com/lanscape-photography.