Best in Show: (Dog Photography Book for Dog Lovers, Dog Show Photo Book) (Hardcover)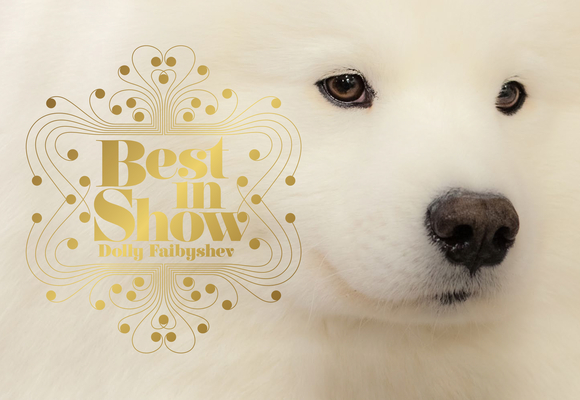 Description
---
Best in Show is a collection of photographs of well-groomed and award-winning dogs by New York City–based photographer Dolly Faibyshev.

The images from the Westminster Kennel Club Dog Show and beyond focus on the unique—and often humorous—relationship between each dog and their handler.

Dolly Faibyshev focuses on kitsch, irony, and the larger than life human and canine characters that make up Best in Show. The result is a colorful, vibrant, campy, and satirical take on this specific slice of Americana.

• The colorful, closely cropped juxtapositions of each coiffed canine contestant and their dedicated human are both humorous and charming.
• Sure to delight fans of all breeds of dogs
• A universal and ideal gift for all canine lovers with a sense of humor

Best in Show captures a specific subculture of dog devotees primarily from the infamous Westminster Kennel Club Dog Show at Madison Square Garden in New York.

• A perfect gift for anyone who is completely and totally obsessed with dogs and the Westminster Kennel Club Dog Show
• Photographers and contemporary art lovers will also love this celebration of Dolly Faibyshev's work
• Great for fans of The Dogist: Photographic Encounters with 1,000 Dogs by Elias Weiss Friedman, Dogs by Lewis Blackwell and Tim Flach, and Underwater Dogs by Seth Casteel.
About the Author
---
Dolly Faibyshev is a New York based self-taught photographer who has photographed a wide range of subjects, from the primped and prodded models of New York Fashion Week to the overly groomed animals at the Dog Show, from Dolly Parton impersonators to the muscle-bound performers of Wrestlemania. Her photos have appeared in The New York Times, The New Yorker, TIME, Businessweek, Le Monde, Rolling Stone, The Washington Post, VICE, Glamour, de Volkskrant, Vanity Fair, and other publications.
Praise For…
---
"Dolly Faibyshev approaches the subjects of the book—the Westminster Kennel Club Dog Show and the American Kennel Club National Championship—with the same kinetic, fly-on-the-wall energy as street photographer Bill Cunningham was known for at New York Fashion Week. With a strong flash, vibrant color, and high shine, Faibyshev's photographs take on the feeling of a roving paparazzo, capturing less-often-seen candid moments of dogs and their owners in action across the event, from backstage primping, teeth cleaning, and ear scratching to the high-drama action of showtime and judging in the main ring." —Fast Company