Black Panther Psychology, 11: Hidden Kingdoms (Paperback)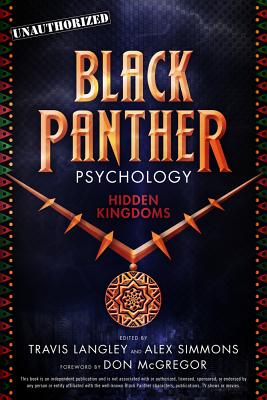 List Price: $14.95
Our Price: $12.99
(Save: $1.96 13%)
Description
---
A fascinating analysis of the psychology behind Black Panther.
T'Challa the Black Panther won over audiences with one of the most popular comic book movies of all time. The film's success shines a spotlight on hopes and values across cultures and throughout the world because, in spite of the fantastic details and royal intrigue, the hero's story is deeply human. In
Black Panther Psychology: Hidden Kingdoms
, Dr. Travis Langley brings together a variety of experts to examine the character both in motion pictures and throughout his rich comic book history. Among the topics they explore:
Cultural differences
Balancing individual and collective identity
Isolationism and its consequences
Family bonds and intergenerational trauma
Gender issues, including masculine rivalry and women in combat
Why this kind of hero is important to us all
About the Author
---
Travis Langley, PhD, is a psychology professor at Henderson State University, the author of Batman and Psychology (Wiley), and the volume editor of The Walking Dead Psychology, Star Wars Psychology, Game of Thrones Psychology, and the rest of the works contained in the Popular Culture Psychology series published by Sterling. He speaks regularly on media and heroism at universities, conferences, and popular-culture conventions such as San Diego Comic-Con, New York Comic Con, and others throughout the world. Necessary Evil: Super-Villains of DC Comics and other films have featured him as an expert interviewee, and the documentary Legends of the Knight spotlighted how he uses fiction to teach real psychology. Psychology Today carries his blog "Beyond Heroes and Villains," and he is one of the 10 most popular psychologists on Twitter with over 100,000 followers: @superherologist.