Running Dry: The Global Water Crisis (Library Binding)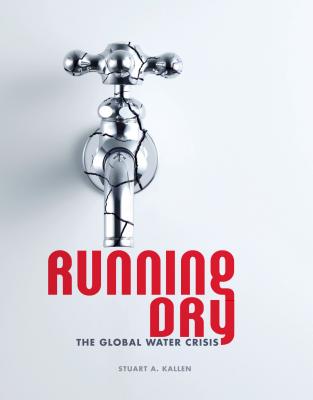 $33.32
This item is backordered and not currently available. Please contact us for an estimated availability date.
Description
---
As the planet's human population explodes, so does the demand for water. About one out of every nine people in the world does not have access to safe drinking water, while one out of every five--almost 1.5 billion humans--lives in a region where water demand is outstripping supply. But as demand grows, supplies do not. Climate change has led to severe drought, flooding, and massive storms in key agricultural areas of the world. Industrial and agricultural water pollution threatens public health around the world. Environmental protection measures are not keeping up with energy-production technologies such as fracking and the corn-for-fuel market, all of which affect water usage rates and safety.

Both developed and undeveloped areas of the world face challenges with water-delivery infrastructure. For example, undeveloped nations lack even the most basic water-delivery systems. Millions of global citizens are without sanitation altogether, polluting waterways with raw sewage. In the developed world, water-delivery infrastructures are aging and wasteful. Domestic and industrial overconsumption of water resources draws down supply capacity, depleting Earth's freshwater resources at an alarming rate. And, in the last few decades, private corporations have begun to take over municipal water delivery, buying the rights to freshwater supplies and selling bottled water, all for large profits. As the cost of clean water rises, many people can't afford the water they need for everyday use.

Competition for clean water is increasing, and the stakes couldn't be higher. Running Dry investigates some tough questions. In a crowded world with limited water supplies, will we be able to deliver safe, clean water to an increasingly thirsty world? Can governments, businesses, and individuals work together to clean up and protect Earth's water resources? Are water conservation strategies enough to ensure a water-rich future? Or will we run dry?