Climate Migrants: On the Move in a Warming World (Library Binding)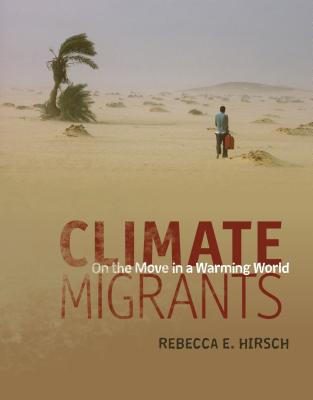 $41.39
This item is backordered and not currently available. Please contact us for an estimated availability date.
Description
---
Around the world, from US coastal towns to island nations of the Pacific and the deserts of Africa, people are in danger of losing their homes. Some have already fled. Others know they are running out of time. By 2050, at least 25 million people will be driven from their homes due to the effects of climate change.

Droughts, desertification, rising sea levels, melting permafrost, and severe storms are drastically redefining the planet's landscape and leaving many places unable to support human populations. Although developing nations are especially vulnerable to the impacts of extreme climate shifts, ultimately, people in wealthy countries will also be forced to migrate. Experts expect Americans to move from drought-ravaged California, sea-swept Florida, and numerous other vulnerable areas to crowd into the few remaining safe havens.

Humans cannot stop climate change altogether. Yet leaders can minimize the damage by curbing carbon dioxide emissions that contribute to climate change and by adapting communities to better withstand climate-related stresses. Even so, for many people, relocation is already a reality. How they adjust to their new homes--and how their new communities adjust to them--will set the stage for a future defined by a warming planet.