Islamic Financial Economy and Islamic Banking (Islamic Business and Finance) (Hardcover)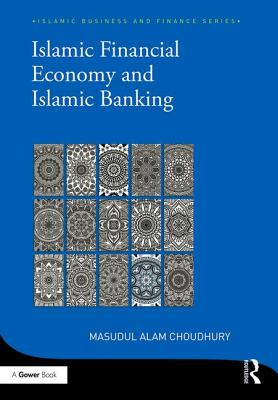 $225.00
This item is backordered. Please contact us for an estimated availability date.
Description
---
Islamic Financial Economy and Islamic Banking, is a thorough, deeply conceptual, analytical and applied work in the area of epistemological foundation of Islamic world-system.
The book presents a new frontier of original contribution to the theme of generalized-system model of shari'ah. The model, derived from the Qur'an and Sunnah (Prophetic guidance) incorporates a wide analytical coverage of the purpose and objective of the Islamic worldview (maqasid as-shari'ah) in Islamic economics and finance in particular.
The author covers issues that contrast with the existing understanding of Islamic economics and finance, including some specific goals defining the field and how they compare in today's unstable world of financial volatility. A new heterodox thinking in economic theory is outlined. The potential as to how such issues can be addressed by the Tawhidi epistemology in formulating the generalized-system model of the purpose and objective of shari'ah lead the way in this book.
Its presentation and analysis, methods and approach, overarch the fields of philosophy of science, rigorous analysis, mathematical and other presentations of the understanding given, and all taken up in the light of the exegesis of the Qur'an and coverage of the Sunnah. The result is a substantive one in the field of scholarship and application; and in analytically proving the universality and uniqueness of the epistemic worldview for the academic and practitioner world at large. The totality of the multiverse diversity of issues and problems reviewed comprise the study of the world-system by the Tawhidi methodological approach. Yet this methodology and its empirical configuration are universally applicable to all users without any need for unnecessary religious overtone.
About the Author
---
Dr Masudul Alam Choudhury is Professor and International Chair of the Postgraduate Program in Islamic Economics and Finance, Faculty of Economics, Trisakti University, Jakarta, Indonesia. He is a Visiting Professor at the Social Economy Center, Ontario Institute for Studies in Education, University of Toronto.Professor Choudhury is the pioneer in the field of the epistemological treatment of Islamic Economics and Finance over the past 35 years by way of his original works in this area.He is the Editor-in-Chief of the SCOPUS-listed and Australian ABDC JEL-catalogued journal HIJSE (Humanomics: International Journal of Systems & Ethics) currently in its 33rd year of publication. His works have been reviewed by the Times Higher Education Supplement, Economic Journal, Southern Economic Journal, Middle East Review and Journal of Economic Literature.