RSPB Spotlight Frogs and Toads (Paperback)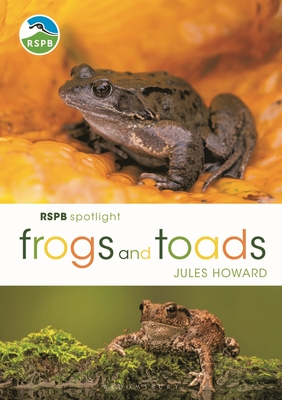 List Price: $18.00
Our Price: $15.30
(Save: $2.70 15%)
Description
---
RSPB Spotlight: Frogs and Toads is packed with eye-catching, informative color photos and features succinct, detailed text written by Jules Howard, an acknowledged expert on these amphibians.

They were bestowed with magical properties in folklore, sought-after ingredients of witches' broth, and they are comic characters that have invaded popular culture, from Kermit the Frog to Toad of Toad Hall.

Frogs and toads are undoubtedly charismatic members of Britain's wildlife, but what do you really know about them? Scratch beneath the surface, and you will discover some of nature's weirdest creatures, amphibians whose ecology we are only now coming to understand. Spotlight Frogs and Toads is a compelling account of Britain's four native amphibian species: the Common Frog, the Pool Frog, the widespread Common Toad and the rare and secretive Natterjack Toad.

Frogs and toads are on a downward spiral in the UK, and new research suggests that in the next ten years, three out of the four UK species are likely to be listed as threatened. They need help, and in addition to revealing a host of secrets, including how they migrate, what they eat, and how they got to the UK in the first place, Jules Howard outlines a fresh approach to conservation and inspires a generation of people to look down, rather than up, in spring.
About the Author
---
Jules Howard is a zoologist, writer, blogger and broadcaster. He appears regularly in BBC Wildlife Magazine and on radio and TV, including BBC's The One Show, Nature, and The Living World as well as BBC Breakfast and Radio 4's Today program. Jules also runs a social enterprise that has brought almost 100,000 young people closer to the natural world.