Theorizing Contemporary Anarchism: Solidarity, Mimesis and Radical Social Change (Hardcover)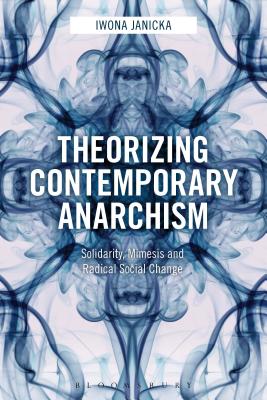 This item is backordered and not currently available. Please contact us for an estimated availability date.
Description
---
The turn of the Millennium demonstrated a fully-fledged revival and fusion of various left-wing social movements with differing agendas. Movements for women's, black, indigenous, LGTB and animal liberation as well as ecological, anti-nuclear and anti-war groups unified against the global capital. Considering the diverse emphases of these movements, is there a philosophical framework that could help us understand their nature and their modes of operation in the 21st century?
This book provides a set of conceptual tools offering a theoretical model of 'slow' social transformation, a modality of social change that explicitly differs from the irruptive model of a revolution or a paradigm-changing event. Instead, it proposes the two concepts of mimetic contagion and solidarity with singularity which allow us to understand what is currently happening in the activist milieu. By bringing together some of today's most important thinkers, including Butler, Girard, Badiou, and Sloterdijk this book suggests a philosophical lens to look at the alternative living projects that contemporary left-wing activists undertake in practice. At the heart of their projects lie the pressing concerns that these contemporary philosophers currently debate. Breaking from the conceptual apparatus of the Marxian tradition,
Theorizing Contemporary Anarchism
instead takes Hegelian concepts and feeds them through the thought of contemporary theorists in order to form an original, productive, and inclusive scaffold with which to understand today's world of social and political movements.
About the Author
---
Iwona Janicka is British Academy Postdoctoral Fellow with the University of Warwick, UK.