The Romare Bearden Reader (Hardcover)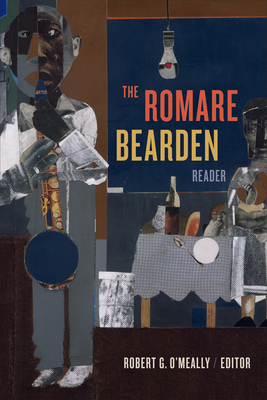 $137.94
This item is backordered and not currently available. Please contact us for an estimated availability date.
Description
---
The Romare Bearden Reader brings together a collection of new essays and canonical writings by novelists, poets, historians, critics, and playwrights. The contributors, who include Toni Morrison, Ralph Ellison, August Wilson, Farah Jasmine Griffin, and Kobena Mercer, contextualize Bearden's life and career within the history of modern art, examine the influence of jazz and literature on his work, trace his impact on twentieth-century African American culture, and outline his art's political dimensions. Others focus on specific pieces, such as A Black Odyssey, or the ways in which Bearden used collage to understand African American identity. The Reader also includes Bearden's most important writings, which grant readers insight into his aesthetic values and practices and share his desire to tell what it means to be black in America. Put simply, The Romare Bearden Reader is an indispensable volume on one of the giants of twentieth-century American art. Contributors. Elizabeth Alexander, Romare Bearden, Mary Lee Corlett, Rachel DeLue, David C. Driskell, Brent Hayes Edwards, Ralph Ellison, Henri Ghent, Farah Jasmine Griffin, Harry Henderson, Kobena Mercer, Toni Morrison, Albert Murray, Robert G. O'Meally, Richard Powell, Richard Price, Sally Price, Myron Schwartzman, Robert Burns Stepto, Calvin Tomkins, John Edgar Wideman, August Wilson.
About the Author
---
Robert G. O'Meally is Zora Neale Hurston Professor of English and Comparative Literature and the Director of the Center for Jazz Studies at Columbia University.