My Poetic Journey To Freedom (Paperback)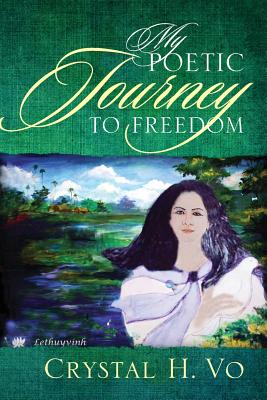 This item is backordered and not currently available. Please contact us for an estimated availability date.
Description
---
Poetry From My Heart...Writing has become an essential part of my life. It allows me to express my inner voice and establish balance. These poems and prose are small stories of a teenage girl, who escaped her Vietnam homeland to find a better life in a foreign land. She was homesick. Life became so difficult and unbearable; she suffered from depression. She had feelings of inadequacy; so small, so insignificant, and invisible, thinking that she wouldn't be noticed by anyone. Expressing and writing her darkest thoughts made her realize that she needed help. She sought escape from personal problems through the power of prayer. Within time, her prayers were answered. In this book entitled My Poetic Journey to Freedom is based on true stories in seeking a better life. The writing shares the thoughts and needs of a daughter, a sister, a mother and a friend. There are poems about a sick friend that needs help, as well as uplifting poems that encourage you to believe in a higher being. I can only hope that these poems help you find the strong person within, while seeing a life that is rich with color and possibilities. These poems came from the heart. That heart wants nothing in return, but wants to share feelings that can lift your spirit. We all have moments of adversity, but we do not want to dwell on them for long...... The sky is most beautiful after a storm.
About the Author
---
I have a passion for writing, public speaking and the arts. My voice is expressed through writing. It has been described as simple and from the heart. I was born in Da Nang, Vietnam. I was fortunate to have escaped that country in 1985 at age fifteen. Currently, I am working for the Department of Public Social Services where I help men, women and children from all walks of life. I have two children who are the joy of my life. I'm very blessed to be a public servant to many people out there.