Rewilding the Urban Frontier: River Conservation in the Anthropocene (Hardcover)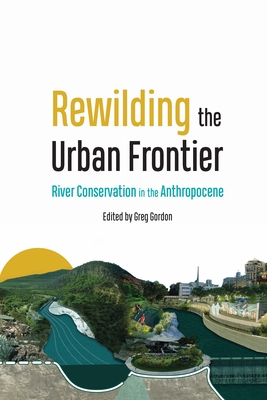 $74.75

Coming Soon - Available for Pre-Order Now
Description
---
More so than other ecosystems, urban rivers typify our evolving relationship with nature. Once a necessity for the development of civilization, by the twentieth century America's rivers became neglected and abused, channelized, dammed, and filled with sewage and toxic waste. While acknowledging the profound impact our species has had on the natural world, and rivers in particular, Rewilding the Urban Frontier argues that the Anthropocene presents opportunities for rethinking our relationship to the natural world and potentially healing the age-old rift between humans and nature.

Although the Clean Water Act of 1972 spurred a cleanup of the nation's waterways, explosive urban growth has since fragmented the wildlife corridors and ecosystems along our rivers. The contributors to this volume contend that if done right, rewilding urban rivers can help avoid further loss of biodiversity and simultaneously address environmental and social inequities.
About the Author
---
Greg Gordon is a professor of environmental studies at Gonzaga University. He is the author of When Money Grew on Trees: A. B. Hammond and the Age of the Timber Baron and The Landscape of Desire: Identity and Nature in Utah's Canyon Country.
 
Praise For…
---
"Because most of us reside in cities, and cities invariably grew up along rivers, the river restoration themes the authors of Rewilding the Urban Frontier lay out in this fine book will seem smart and practical, maybe even obvious, to every American who still senses the evolutionary pull of nature on the human animal. This prophetic book is about a future we're building, and there's nothing dystopian about it in the least."—Dan Flores, New York Times best-selling author of Coyote America and Wild New World

"Abused for generations, America's rivers are making a comeback in a city near you! A thought-provoking confluence of observations, ideas, and reflections on the riparian renaissance now underway across the nation."—Laurence C. Smith, author of Rivers of Power and The World in 2050

"Rewilding the Urban Frontier is an unflinching yet ultimately hopeful revelation that the human connection to nature is most essential in the places we call home. These are powerful stories of environmental recognition, restoration, and renewal—and a river runs through them."—Sara Dant, author of Losing Eden: An Environmental History of the American West