Memory Landscapes of the Inka Carved Outcrops: From Past to Present (Paperback)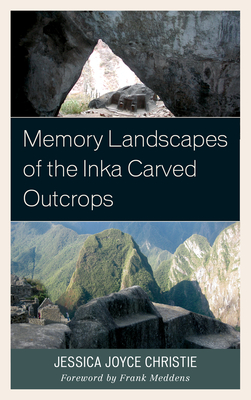 This item is backordered and not currently available. Please contact us for an estimated availability date.
Description
---
Memory Landscapes of the Inka Carved Outcrops: From Past to Present presents a comprehensive analysis of the carved rocks the Inka created in the Andean highlands during the fifteenth and early sixteenth centuries. It provides an overview of Inka history, a detailed analysis of the techniques and styles of carving, and five comprehensive case studies. It opens in the Inka capital, Cusco, one of the two locations where the geometric style of Inka carving was authored by the ninth ruler Pachakuti Inka Yupanki. The following chapters move to the origin places on the Island of the Sun in Lake Titicaca and at Pumaurqu, southwest of Cusco, where the Inka constructed the emergence of the first members of their dynasty from sacred rock outcrops. The final case studies focus upon the royal estates of Machu Picchu and Chinchero. Machu Picchu is the second site where Pachakuti appears to have authored the geometric style. Chinchero was built by his son, Thupa Inka Yupanki, who adopted his father's strategy of rock carving and associated political messages. The methodology used in this book reconstructs relational networks between the sculpted outcrops, the land and people and examines how such networks have changed over time. The primary focus documents the specific political context of Inka carved rocks expanded into the performance of a stone ideology, which set Inka stone cults decidedly apart from earlier and later agricultural as well as ritual uses of empowered stones. When the Inka state formed in the mid-fifteenth century, carved rocks were used to mark local territories in and around Cusco. In the process of imperial expansion, selected outcrops were sculpted in peripheral regions to map Inka presence and showcase the cultivated and ordered geography of the state.
About the Author
---
Jessica Joyce Christie is associate professor at the School of Art and Design at East Carolina University.