What Movies Teach about Race: Exceptionalism, Erasure, and Entitlement (Rhetoric) (Paperback)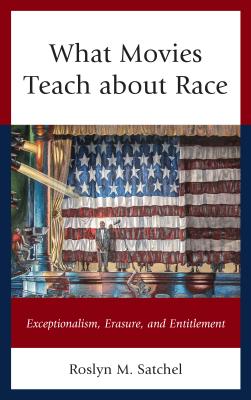 This item is backordered and not currently available. Please contact us for an estimated availability date.
Description
---
What Movies Teach About Race: Exceptionalism, Erasure, & Entitlement reveals the way that media frames in entertainment content persuade audiences to see themselves and others through a prescriptive lens that favors whiteness. These media representations threaten democracy as conglomeration and convergence concentrate the media's global influence in the hands of a few corporations. By linking film's political economy with the movie content in the most influential films, this critical discourse study uncovers the socially-shared cognitive structures that the movie industry passes down from one generation to another. Roslyn M. Satchel encourages media literacy and proposes an entertainment media cascading network activation theory that uncovers racialized rhetoric in media content that cyclically begins in historic ideologies, influences elite discourse, embeds in media systems, produces media frames and representations, shapes public opinion, and then is recycled and perpetuated generationally.
About the Author
---
Roslyn Satchel is assistant professor of communication and Seaver Fellow at Pepperdine University.